Enhancing Diversity in Environmental Biology (EDEB)
An NSF Undergraduate Research Mentoring Project 2009 to Present

Summary
Metrics
ABRCMS Presentations
Success Stories
As part of a long standing partnership between Tulane University (a Carnegie I University) and Xavier University (an Historically Black College or University), a research mentoring program was established in 2009 to recruit underrepresented minority students to the basic or applied biological sciences and improve the diversity of the national work force. Enhancing Diversity in Environmental Biology (EDEB) program utilized a mentoring triad of Tulane faculty with Xavier faculty and a student from either university. The program recruited only a small number of students each year so that they could be intensively mentored and followed long term. Fifteen years of experience in mentoring minority students, post docs and faculty led us to believe that small numbers mentored over the long-term work best. We also were committed to identifying students who had aptitude and interest in science even though their academic records were less than outstanding. We focused on providing the tools for scientific literacy and success for students who would become part of the scientific workforce.

At the beginning of each fellowship, the student had a summer long orientation where faculty mentors and other students interacted with the new fellows to introduce them to the research opportunities in the program. The focal component of this orientation is the Enivironmental Biotechniques Course. Key elements include: effective mentor selection, scientific ethics, successful navigation of graduate school, GRE preparation, and platform presentation preparation. Successful completion of the the orientation is followed by 3 semesters of mentored research in the laboratories of Tulane and Xavier faculty.
Once a permanent laboratory is selected, the intern is required to give a platform presentation during the Annual Summer Research Academy Symposium. This experience provides each intern with constructive criticism from Faculty mentors. In addition to faculty, staff and students many family members of the fellows attend and have a chance to interact with other students and faculty. We have found that this public involvement adds to the viability of the students in the program.

EDEB fellows also make poster or oral presentations at the Annual Biomedical Research Conference for Minority Students (ABRCMS). This is the largest professional conference for minority students interested in STEM disciplines with over 1500 undergraduate participants. Ithas been an ideal forum for networking with other students and faculty as well as an opportunity for connection and recruitment from over 500 graduate programs.
Over the time period of EDEB, twenty-five undergraduates were chosen for the program. Of these, nineteen were Xavier students and six were Tulane undergraduates. Twenty students were African-American, four Vietnamese-American and one Japanese-American. The students ranged from first year to third year undergraduates at the time of entry to the program.

Faculty mentors were equally distributed between the two universities; six from each.
While nine students are still undergraduates, of those who have graduated, one is in her second year as a PhD student in the Chemistry Department at Tulane University, one is just starting a PhD program in Chemistry at the University of Michigan, one is finishing a MS degree in Environmental Biology and Entomology at Montana State University and is being recruited by several PhD programs in Entomology. One student is enrolled in an MS program in Science Education at Xavier while currently working as an elementary school teacher. Two students are employed as research technicians in laboratories. In professional fields, two students are in the College of Pharmacy at Xavier University; both students are engaged in research in the College of Pharmacy. One student is in dental school. Two students are applying to Medical School and one to Dental School. Of the remaining nine undergraduates, we anticipate three entering PhD programs by 2015.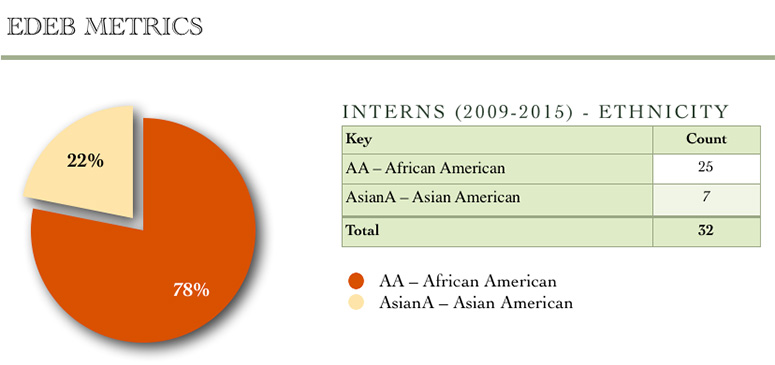 2014-15

2013

2012

Male
Anthony N. Nguyen, AsianA, XU

Female
Lauren Allen, AA, XU
Samantha Adams, AA, XU
Brandi A. Biagas, AA, XU
Gina Nguyen, AsianA, TU
Tina Phan, AsianA, TU
Alexis Vance, AA, TU

Female
Brandi Biagas, AA, XU
Kimberley Dorrah, AA, XU
Kayla Keyes, AA, XU

Male
David Nguyen, AsianA, TU

Female
Julie Kaiga, AA, TU
Rosalyn Kent, AA, XU
Anna Naiki, AsianA, TU
Gina Nguyen, AsianA, TU
Brittini Summers, AA, XU
Karry Wright, AA, XU

2011

2010

2009

Male
Jeremiah Jackson, AA, XU

Female
Princess Carter, AA, XU
Diari Gilliam, AA, XU
Maya Patterson, AA, XU
Maya Spence, AA, XU
Tammy Vo, AsianA, TU

Male


Robert Jenkins, AA, XU
Timothy Tate, AA, TU

Female
Jacobi Owens, AA, XU
Shavonn Whiten, AA, XU

Female


Nadira Abdur-Rahman, AA, XU
Adina Ewing, AA, XU
Darneka Lewis, AA, XU
Lauren Spivey, AA, XU
Brittany Tate, AA, XU

---


Key: AA – African America, AsianA – Asian American, IA – Indian American, RA – Russian American
TU – Tulane University Student,

XU – Xavier University Student



Annual Biomedical Research Conference for Minority Students Presentations
2014-15

Intern

Mentor

Presentation Title

Lauren Allen

Anup Kundu, PhD
Assessment of the Usage of Different Biodegradable Polymers for Liver Tissue
Regeneration
Samantha Adams

Vijay John, PhD
Interfacially-Active Halloysite Nanotubes as Vehicles for Nutrient Delivery in Oil Spill Bioremediatio

Brandi A. Biagas

Bruce Bunnell, PhD
The Effect of Bisphenol Derivatives on ASCs

Anthony N. Nguyen

Patience Obih, PhD
Antidiabetic Action of Taraxacum officinale (Dandelion)

Gina Nguyen

Syreeta Tilghman, PhD
A Novel Phyto-Antiestrogen Restores the Epithelial Phenotype in Letrozole Resistant
Breast Cancer

Tina Phan

Syreeta Tilghman, PhD
A Novel Phyto-Antiestrogen Restores the Epithelial Phenotype in Letrozole Resistant
Breast Cancer

Alexis Vance

Bruce Bunnell, PhD
BPA-Associated Dysregulation of ASCs on Breast Cancer Cells
2013

Intern

Mentor

Presentation Title

Anna Naiki
Dr. Syreeta Tilghman
Enhanced Cellular Motility Is Associated with Letrozole Resistant Breast Cancer
Gina Nguyen
Dr. Syreeta Tilghman
Letrozole Resistance is Promoted Through Epithelial to Mesenchymal Transition
Julie Kaiga
Dr. KiTani Parker-Johnson
MMP-7 Expression is Enhanced by Noncancerous Microenvironment of Triple Negative Breast Cancer Cells
Rosalyn Kent
Dr. Florastina Payton-Stewart
Synthesis of Capsaicin Analogs as Anti-Cancer Agents
Brittini Summers
Dr. Patience Obih
Investigation into the Antidiabetic Activity of Blueberry (Vaccinium arctostaphylos L) and Dandelion (Taraxacum officinale) via the Inhibition of α-Glucosidase
2012

Intern

Mentor

Presentation Title

Diari Gilliam
Dr. Lyndsay Rhodes
The HDAC Inhibitor Panobinostat Inhibits the Migration and Invasion of Triple-Negative Breast Cancer in vitro
Jeremiah Jackson
Dr. Michael Blum
Reconstructing Seed Bank Profiles for Schoenoplectus americanus in North Carolina Brackish Marshes
Maya Patterson
Dr. Henry Bart
Genetic Variation and Phylogeography of Hexaploid Barba (Labeobarbus spp.) in Kenya
Tammy Vo
Dr. Cori Richards-Zawacki
The Effects of Temperature on Northern Cricket Frogs Infected with Batrachochytrium Dendrobatidis
Karry Wright
Dr. Florastina Payton-Stewart
Synthesis and Anticancer Activity of Benzyl-tetra Isoquinoline Alkaloids Berberine Analogs on Breast and Prostate Cancer
2011

Intern

Mentor

Presentation Title

Princess Carter
Dr. Syreeta Tilghman
Second-Line Breast Cancer Therapy Through a Novel Phytoanitestrogen, Glyceollin
Robert Jenkins
Dr. Florastina Payton-Stewart
Synthesis of Daidzein Analogues: Transformation from Estrogenic to Antiestrogenic
Jacobi Owens
Dr. Florastina Payton-Stewart
Synthesis of Curcumin Analogs as Chemopreventive Agents for Breast Cancer
Timothy Tate
Dr. Michael Blum
Development and use of polymorphic nuclear markers for genetic analysis of marine dispersal in diadromous fish
2010

Intern

Mentor

Presentation Title

Adina Ewing
Dr. Henry Bart
International Fish Biodiversity Research and Education in Kenya
Nadira Abdur-Rahman
Dr. Diane Blake
Reagents for the Detection of Recombinant Protein Expression
Brittany Tate
Dr. Gloria Thomas
Purification and Analysis of FOX01 Toward Development of a SELEX-based Microfluidic Device
Shavonn Whiten
Dr. Syed Muniruzzaman
Microbiological Quality of Supply Water in Jefferson and Orleans Parishes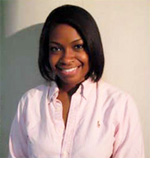 Rosalyn Kent
Xavier University of LA '13
Chemistry B.S.
EDEB Scholar


Good afternoon, I wanted to personally inform you of what has occurred since our last EDEB meeting. I was very successful with my final exams and I have completed my Bachelor of Science in chemistry at Xavier! I took the GRE during the first week of December, just in time to apply to the University of Michigan. On last week, I was admitted into the University of Michigan Rackham Graduate School and the PhD program in Chemistry. I am overwhelmingly excited about this opportunity and I plan to accept their extremely generous offer. I have the opportunity to begin the program in the summer or fall of this year, but I have not decided just yet; I am still searching for a good mentor/ project in their department. I just wanted to thank you for the opportunity to be an EDEB scholar and I am very grateful to you and the awesome team of EDEB mentors. This research program has changed my life and truly opened my eyes to opportunities that I would have never known. Thank you and I hope to make you proud!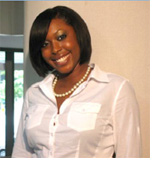 Shavonn Reezale
Whiten Master of Science candidate
Entomology Graduate Research Assistant
Department of Land Resources and Environmental Sciences
Montana State University


Dear Dr. McLachlan, Thank you for taking time out of your schedule and Thanksgiving break to write a letter of recommendation on my behalf. I will be home December 18, 2013 and would love to arrange a time to sit and catch-up. I truly appreciate all the knowledge and skills you guys equipped me with during my time as an EDEB scholar. It has served as the solid foundation, for which I have constantly been building upon. Hope all has been well and I will be sure to keep you posted on the progression of my PhD application process. Once again, Thank you for everything.