Accolades

Congratulations on all the work your organization does researching and raising awareness about environmental exposures and toxins and the impact they can have on men, women, and families. We at the Association of Reproductive Health Professionals (ARHP) are very excited to be part of the discussion about how we can reduce these impacts and improve health for individuals and families.





Schoolzone, UK's most active teacher community with over 80,000 registered users, 2,300 fully-profiled teacher consultants and thousands of online users has awarded e.hormone.tulane.edu a 5 star rating on their web guide. Here's what they are saying: This has become a highly comprehensive site on the topic of environmental hormones. The site has links and teaching resources. This site has details which would improve and enhance the amount of knowledge on the impact of hormones on the body and on the environment. Well worth a read.




The National Resources Defense Council picked e.hormone as a featured site, saying "You might know PCBs and phthalates are bad for your health, but do you know why? e.hormone, a website run by Tulane University, will answer your questions about environmental chemicals. As the site's tagline proclaims, it is your gateway to the environment and hormones, providing an up-to-date collection of news, events, research and resources relating to endocrine disrupting chemicals, hormones and the environment.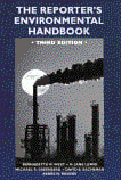 The Reporter's Environmental Handbook (Rutgers University Press). The issue briefs section includes information about endocrine disrupters.







Oekomedia's Website of the Month.





NAST's sciLINKS selected our endocrine system pages as a textbook supplement.




Our pages "provide an eclectic collection of information that scientists and nonscientists alike will find of value."   Genetic Engineering News.





Science Magazine's NetWatch: Our pages give a balanced account of what's known, and unknown, about the biological effects of endocrine disruptors.





A Collection of Evaluated Web Sites. In building a premium collection of evaluated scholarly Web sites, subject specialists in the ISI® editorial department designed a comprehensive selection process modeled on the quality editorial standards developed by ISI over forty years ago.