Click here to download the poster abstracts in PDF.
Absorption and Biotransformation of the Model Xeno-Estrogen Bisphenol A by the Skin
Carine Jacques, INRA, UMR1089 Xénobiotiques

Bisphenol A's Effects on Uterine Leiomyoma Growth
Chasity B. Coleman, Tulane/Xavier Center for Bioenvironmental Research

In Vitro Biotransformations of Chlorinated Bisphenol A by Rat Sub-Cellular Liver Fractions
Anne Riu, INRA, UMR 1089 Xénobiotiques

TBBPA Metabolites and Thyroid Hormone Signaling Disruption in X. laevis
Jean-Baptiste, FINI UMR CNRS 5166, Evolution des Régulations Endocriniennes

Gene Expression Analysis of Daphnia magna Exposed to Juvenile Hormone Agonists
Shinichi Miyagawa, Natl. Inst. Basic Biol.

The Organochlorine o,p'-DDT Upregulates Vascular Endothelial Growth Factor A Expression in MCF-7 Breast Cancer Cells
Melyssa R. Bratton, Department of Pharmacology, Tulane University School of Medicine

Distribution and Function of Phytoestrogens in Plants
Thea Edwards, Tulane/Xavier Center for Bioenvironmental Research

Morphometric Study on External Genitalia Development in Male Rats Given Flutamide during Pregnancy
Ohta Y, Department of Veterinary Science, Tottori University

Modeling Mixtures of Environmental Estrogens Detected in U.S. Surface Waters with an In Vitro Estrogen Mediated Transcriptional Activation Assay (T47D-KBluc)
Dieldrich S Bermudez, Department of Molecular Biomedical Sciences, North Carolina State University

Molecular Evolution of the Inhibin ? Subunit in Actinopterygian Fishes
Brandon C. Moore, Tulane Xavier Center for Bioenvironmental Research

Effects of Estrogen and Phytoestrogens on Lung Matrix Proteins
Jeff Marschall, University of Louisville, Dept. of Biology

Activation of Estrogen Signaling by Soy-Based Infant Formula and BPA
Caroline Pinto, University of Houston, Center for Nuclear Receptors and Cell Signaling,

Effects of Estrogen and Dietary Phytoestrogens on Lung Compliance
Jeff Marschall, Dept. of Biology University of Louisville

Over-Expression of miR-155 Disrupts Estrogen Receptor Signaling in MCF-7 Breast Cancer Cells
Elizabeth Martin, Department of Medicine, Tulane University

ES 101: Curriculum and Pedagogy for Teaching Environmental Signaling
Robert Wallace, Tulane/Xavier Center for Bioenvironmental Research
(click to download speaker abstracts and speakers bios in PDF)

Tuesday, October 19, 2010

A Hitchhiker's Guide to a Career in Science (click here for more information)

Meeting of the e.hormone Advisory Committee


---

Wednesday, October 20, 2010

Morning Session
Epigenetic Mechanisms of Environmental Signaling
Chairperson: John McLachlan

Multiple Dimensions of Environmental Signaling - John McLachlan

Evolution of imprinting and human health - Randy Jirtle

Xenoestrogen-induced regulation of EZH2 and histone methylation - Cheryl Walker

Sex differences in the brain and epigenetics - Anthony Auger

Lunch/Networking, Mentor/trainee lunch session -- Click here for more information


Afternoon Session
Cellular Mechanisms and Environmental Signaling
Chairperson: Syreeta Tilghman

Endocrine Disruption in Invertebrates: Sex determination of Daphnia magna - Taisen Iguchi

Controlling the Controls of Environmental Signals-Coactivator of Nuclear Receptors - Bert O'Malley

Zebrafish as a model to study endocrine disruption - Jan-Åke Gustafsson

Endocrine Disruption of Amphibian Metamorphosis - Caren Helbing

Response of the Brain-Pituitary-Gonadal Axis to Short-Term EDC Exposure in Adult Fathead Minnows - Ed Orlando

Poster Session


---

Thursday, October 21, 2010

Morning Session
Organismal Mechanisms and Environmental Signaling
Chairperson: Bill Toscano

Environmental signaling and sex determination - Jerry LeBlanc

Developmental Immunotoxicity in Environmental Signaling Rodney Dietert by proxy (Thea Edwards)

Exploring Steroidogenesis and Environmental Signaling in the Chorioallantoic Membrane - Lori Albergotti

Environmental chemicals and their effects on amphibians at organismal and population levels - Cathy Propper

Lunch - Mentor/trainee lunch session -- Click here for more information


Afternoon Session
Interspecies Communication with Environmental Signals
Chairperson: Thea Edwards

Interspecies communication in bacterial development - Paul Straight

Evolution and function of phytoestrogens in avian reproduction - Johanna Rochester

Signals and symbiosis between bacteria and legumes - Ann Hirsch

Signal molecules in a squid-bacterium light-organ symbiosis - Eric Stabb


---

Friday, October 22, 2010

Morning Session
Sources of Signals: Natural and Unnatural
Chairperson: Brandon Moore

Treated Sewage Sludge on Pastures as a Source of Environmental Signals - Stewart Rhind

A Geography-Based Approach for Determining Metal Safe Environments for Urban Children - Howard Mielke

Atrazine: Under Review Again - Tyrone Hayes

Screening for estrogenic compounds - Wei Xu

The Chemistry of Glyceollins and the Biology of their Effects - Florastina Payton-Stewart


Afternoon Session
Emerging Contaminants in Coastal and Marsh Ecosystems
Chairperson: Jordan Karubian

Environmental Signaling and Coastal Fish Species - Allyse Ferrara

Population Biology of Blue Crabs After the Deepwater Horizon Oil Spill - Caz Taylor

Oil and dispersants in freshwater marsh ecosystems - Paul Klerks

Analysis of Oil Spill Dispersants Using In Vitro Tests for Endocrine and Other Biological Activity - Richard Judson


Screening of "Toxic Baby" - a cinematic documentary by Penelope Jagessar Chaffer

Banquet/Gala - Renaissance Pere Marquette Hotel Ballroom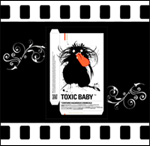 "The TOXIC BABY project is the feature length documentary, authored by filmmaker and mother of one Penelope Jagessar Chaffer, website and supporting new media that explores the role that chemicals may be playing in the lives and health of our children. A dramatic rise in chronic childhood diseases has been seen across the western world with skyrocketing rates of asthma, developmental disabilities like autism and certain juvenile cancers to name a few, as well as a rise in certain adult onset diseases like testicular cancer which are all being linked to the increasing chemical exposure that we and our babies face. "Internal Environmentalism", the phrase coined by the production to help explain the issue, is shaping up to be one of the most challenging debates we face as a society and in the years spent researching and making this film, the production has had unprecedented access to a wealth of information regarding this topic. The aim of the film and this site is to share that information and to provide the most up to date thinking on the issue, providing a host of downloads and links for a more informed experience of the issue of toxicity and its role in the lives of children in the twenty first century."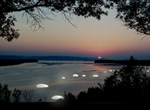 PROJECT MUTANTS: MERGING ART, SCIENCE, EDUCATION AND CIVIC ENGAGEMENT
by Artist Dawn DeDeaux, with Tulane / Xavier Bioenvironmental Research Center. The Tulane / Xavier Center for Bioenvironmental Research, led by Deputy Director Doug Meffert, D. Eng., is working on a project developed by Public Artist Dawn DeDeaux titled PROJECT MUTANTS - a multi-phased program offering water-sensoring, illuminated floating sculptures for launch in international waterways, starting with the Mississippi River and the coastal wetlands of the Gulf of Mexico. The light-responsive sculptures will detect chemicals and hormones in lakes, rivers and estuaries; providing a "face" to an invisible environmental threat and a focal point for coordinated public education campaigns. e.hormone conference participants are encouraged to join this highly collaborative effort that merges art, science, education and civic engagement to raise public awareness and collect scientific data.
---
Saturday, October 23, 2010

Morning Session
Is BPA a Model Endocrine Disruptor?
Chairperson: Paul Galand

BPA and glucose homeostasis - Angel Nadal

BPA's halogenated relatives - Daniel Zalko

BPA exposure and male sexual function - De-Kun Li

BPA is a Model Endocrine Disruptor: Lessons from Animal Studies, Epidemiology, and Public Policy - Laura Vandenberg
Disclosure Statement


It is the policy of the Center for Continuing Education at Tulane University Health Sciences Center to ensure balance, independence, objectivity and scientific rigor in all its educational programs. All faculty participating in these programs are expected to disclose to the program audiences any real or apparent conflict of interest related to the content of their presentations. This information pertains to relationships with pharmaceutical companies, biomedical device manufacturers or other corporations whose products or services are related to the subject matter of the presentation topic or products in the research and development phase.